FOCUSED ON ENSURING THAT THE
REVENUE OF ANY ENTERPRISE IS MAXIMISED
Our team of qualified analysts, data scientists, software and data engineers, use applied analytics to develop solutions that address real world business problems, ensuring that your strategic and commercial goals are attained.
With our extensive industry experience and expertise, we apply scientific rigour to understand and interpret the market dynamics and customer behaviour of our clients, identifying opportunities and driving initiatives that maximise revenue and amplify performance.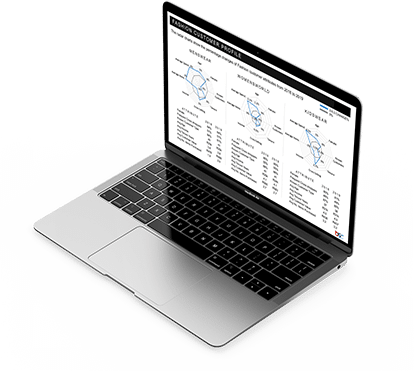 Driver-based digital twins to establish the true causality of performance.
Customer
Segmentation &
Value Management
Machine-Learning based segmentation modelling that divides the customer base into distinct and homogenous groups to better support lifecycle management, hyper-personalization and loyalty.
Customer Value
Management
Behavioural modelling of customers to support strategic lifecycle management through formulating, validating and actioning direct marketing and operational interventions.
Integrated
Analytical
Support
Embedded analytical support to help bolster capacity and grow internal analytical capability.
Revenue Science is able to

Identify and value different segments for targeted interventions

Model and simulate customer behaviour over time to support pricing, product, and proposition design

Forecast and predict future demand and revenues

Assist with commercial modelling and business case development

Support with sales force and channel optimization and incentive structure modelling

Design, value, implement and measure personalised campaigns to:
BSC immerse themselves in the business and our operational team to truly understand not only our specific requirements but to proactively find ways to deliver additional value. Solutions are bespoke and the insights that they produce are of a consistently high standard. Their own (internal) team works like a well-oiled machine to ensure that deadlines are met.
Revenue Science - Cell C
I have worked with BSC on a number of different telco projects over many years and they are an invaluable business partner. The team I work with is totally customer-focused, proactive in their approach and a source of insight and excellence whose work I know and trust.
Revenue Science - Cell C
A second project and a brand-new team. The new team from BSC was not only pleasant to work worth but they were extremely competent and highly professional. They really provided a product that matched, and in some instances exceeded our expectations. Thank you very much and I am looking forward to working with BSC on future projects.
Revenue Science - Life Health care
From the onset the team at BSC was professional and understood our company needs. Michael and the team was always on time and with deliverables and the final product received was exactly what we required.
Revenue Science - Life Health care
 I expected to spend most of my time "hands-on" guiding and advising the BSC team on key and very technical concepts but was pleasantly surprised that the team had a very good understanding of the business and were able to easily grasp complex engineering concepts and deliver with very little supervision and oversight. This allowed me to free up my time and focus on multiple projects knowing that the BSC team were firmly in control and knew exactly what was expected of the project.
Revenue Science - Vodacom
The quality of the work is fantastic and well thought through. They are collaborative in their way of working which is always good on analytical pieces
Revenue Science - Woolworths
I must say the team are extremely malleable and articulate in understanding the jobs to be done. The fact that the team have telecommunications experience and worked in this sphere before creates a seamless experience & elevated innovative thinking passed on from the BSC team to the telco incumbents. The BSC team are enabled to elicit the pain points and transpose that into tangible meaningful outcomes. Superlative Experience Indeed!
Revenue Science - Cell C
It has been a pleasure working with the analysts and team leads from BSC. I enjoyed the innovation in analytical approaches which added to the quality of our final concepts. The assigned team members have always been professional, delivered work at high quality under pressure and have become very close to the market conditions and environmental factors affecting our business. I would recommend BSC to other businesses in technology without hesitation.
Revenue Science - Vodacom
Revenue Science achieves all this by working with client teams and configuring the optimal data science workflow for different client challenges.

This ensures we successfully industrialize our analytics and insights, and embed this into business processes, guaranteeing that our solutions are not only analytically robust but also contextual and actionable.
TRUSTED BY
TOP BRANDS, GLOBALLY
For the past 20 years, BSC has mastered the application of analytics and smart technology to increase business performance.